ABOUT B & R Roofing Ltd.
Owners, Don and Gerry Robertson
B & R Roofing LTD, owned and operated by Brothers Gerry and Don Robertson of Windsor Junction, N.S., was started in 1973.
While most of our work is done in Halifax – Dartmouth and the surrounding area, it is not unusual for us to travel to towns such as Truro, Bridgewater, or Lunenburg to do a job.
The majority of our work involves the installation of Modified Bitumen roofing Systems on flat or low slope roofs although we also do considerable repair work to most types of roofing systems for both commercial and residential properties.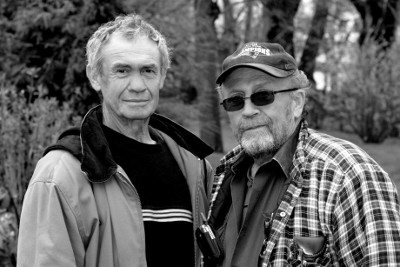 We re-shingle a few bungalows every year but do not carry the necessary equipment to do steep sloped roofs. This does not mean that we will not look at any roofing job, and, if it is not in our field of expertise, we can refer you to a contractor who we know can do the work.
We have been a member of the Better Business Bureau since 1976 and are also a service member of IPOANS (Independent Property Owners Association of Nova Scotia).
Copies of our Liability Insurance (includes coverage for torch-on installation) and Workers Compensation Clearance Letter can be provided with a quotation. A list of references can also be supplied at your request.